Don't Let Upper Back Pain Sideline You from Life
Many things can slow you down in life, and upper back pain is definitely one of them. Fortunately, there are ways to get good treatment, so the pain doesn't stop you from doing the things that matter. If you're in the Waynesburg, PA, area, and you need a chiropractor to help with back pain issues, PA Chiropractic and Rehab Center LLC is here to help. With the right care and treatment, you can get back to living and reduce the pain and discomfort your back causes you.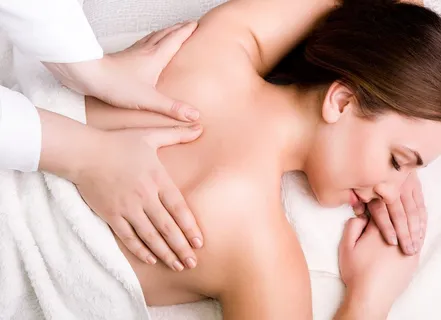 What Causes Upper Back Pain?
Many things can cause pain in the upper back. Scoliosis and other disorders of the spine sometimes contribute to pain. Most often, however, the cause of the discomfort is from repetitive motion, posture issues, or an accident or injury that moves the spine out of alignment. No matter the cause of the pain, though, the first step is seeking treatment. Getting to the heart of the problem, and correcting it at the source, can help keep it from coming back again.
How Is Upper Back Pain Treated?
Some of the most common treatments for upper back pain include help and support from a chiropractor. Spinal manipulation is used to gently move the spine and joints back into alignment. Then, seeing a chiropractor regularly can help keep these parts where they're supposed to be. Not only does that reduce pain and discomfort, but it can also provide a fuller range of motion, instead of the restriction that commonly comes with upper back problems.
What Can a Chiropractor Do?
A chiropractor is the first line of defense for many people who want to reduce or eliminate upper back pain. When you work with a chiropractor, you get first-hand guidance about how to keep your back stronger and healthier. In addition to manipulation of the spine, chiropractors can give you exercises and information that can help you improve the health and well-being of your back for the long term.
Contact Us for Help Today
Upper back pain can be frustrating, but it doesn't need to stop you from doing things in life. Contact PA Chiropractic and Rehab Center LLC in Waynesburg, PA, today at (724) 852-4222, and our chiropractor can address your back pain concerns. We're here to help find ways to treat the pain, so you can get back to work, enjoy your hobbies, and experience a full life with your family and friends again.