Treating Joint Pain From an Auto Accident
An auto accident can result in many different types of injuries. In addition to whiplash, concussions, and other more serious injuries, you may also experience severe joint pain and discomfort. During an accident, your knees and elbows can get bumped around quite a bit. In some situations, the tightening of your muscles as you brace for impact can do just as much damage as the crash itself. At Pennsylvania Chiropractic and Rehab Center, Dr. Cozart provides natural and effective treatment for auto accident injuries.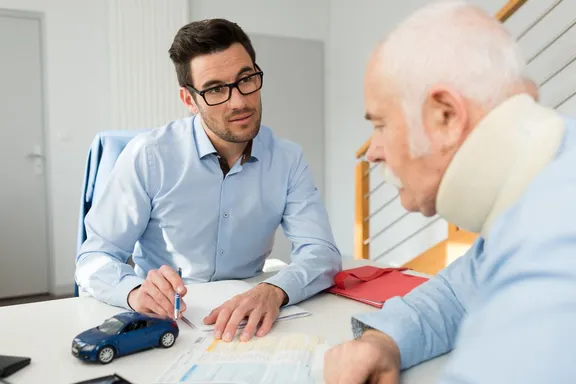 Dislocations and Contusions
An auto accident can cause joint dislocations and deep bone bruises that can be extremely painful. Contusions, no matter how deep they are, can be painful to the touch. These injuries can make it difficult to perform even the simplest of tasks when it comes to taking care of yourself. Seeking treatment right away is the best way to minimize your pain and discomfort. Many injuries can cause immediate pain, but some may not present any discomfort for 24 to 48 hours.
Delayed Pain and Discomfort
During an auto accident, several things happen. Your body releases a rush of adrenaline to support your body and provide it with what it needs to make it through what is happening. This burst of adrenaline often masks any immediate pain or discomfort you might feel. This can be incredibly deceiving and make you believe nothing is wrong. Once the adrenaline rush is over, however, you will begin to feel all of the pain and discomfort that was previously hidden.
Chiropractic Care and Pain Management
After an auto accident, it's important to visit a chiropractor as soon as possible. The sooner you see the chiropractor, the faster your body can be adjusted back to its original alignment. This allows your body to begin healing in its natural position. Beginning chiropractic care immediately after the accident occurs can minimize your discomfort and make managing your pain much easier.
Contact Pennsylvania Chiropractic and Rehab Center in Waynesburg, PA
If you live in the Waynesburg area, visit Pennsylvania Chiropractic and Rehab Center to learn more about treatment for auto accident injuries and joint pain. Visit our office right away so Dr. Cozart can evaluate your needs and treat your injuries right away. Call our team today at (724) 852-4222 or reach us through our website by using our online contact form.