Shoulder Pain after an Auto Accident
When people think of auto accident injuries, whiplash is normally the first thing that comes to mind. Shoulder injuries are also commonly caused by car accidents. Dislocations and deep bruising inflicted by seat belts can lead to long-term chronic pain and discomfort. If these injuries aren't treated as soon as possible after an accident, they might begin to heal abnormally. That is why you should always give us a call at PA Chiropractic and Rehab Center after you have been involved in an auto accident.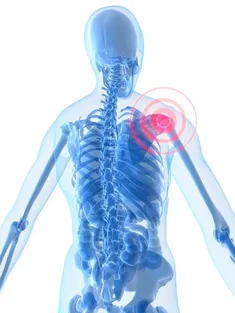 Bumps and Bruises
Auto accidents cause a variety of injuries. Bumps and bruises can be quite deceiving, especially if they are near where the seat belt crosses the body. What you may believe is a simple bruise might actually be a partial dislocation or even a broken bone. Visiting your chiropractor immediately after an accident will reveal the full extent of your injuries and give you the opportunity to help your body heal naturally with an immediate treatment plan.
Delayed Reaction
When you are involved in an auto accident or any other traumatic event, your body is flooded with adrenaline. It has the ability to mask pain and allow the body's fight or flight responses to take over. This causes a delayed reaction when you are injured. You may experience a severe joint or soft tissue injury and not feel any pain or discomfort for 24 to 48 hours. This delayed reaction can give you a false sense of security, allowing you to believe that you haven't been injured at all.
Rely on Chiropractic Care
If you have been involved in an auto accident, visit your chiropractor as soon as possible. This professional will perform a thorough examination and diagnostic tests to identify any injuries you may have. Shoulder injuries, much like whiplash, can appear 24 hours after the accident occurs. Your chiropractor can find injuries you may not even realize that you have. By visiting your chiropractor first, adjustments can be made that will allow the body to restore its natural structure and begin healing.
Call PA Chiropractic and Rehab Center Immediately after an Auto Accident!
Waynesburg residents can call (724) 852-4222 or visit PA Chiropractic and Rehab Center after they have been involved in car accidents. Going to our chiropractor right away could reduce the pain and discomfort of shoulder injuries or other health problems that result from an accident. Don't wait until you feel the pain! Get checked out right away to prevent the severe discomfort associated with auto accident injuries.