Car Accident
A car accident can be a scary thing. You may think you had a minor accident only to be surprised at the level of pain and discomfort you are in following the wreck. Sometimes, an auto accident injury does not show up immediately. If you are experiencing any injuries or pain following your accident, a chiropractor can help. At PA Chiropractic and Rehab Center, serving Waynesburg, PA, we strive to provide our clients with drug-free pain management and healing. If you have questions concerning your treatment after your car accident, keep reading to learn more.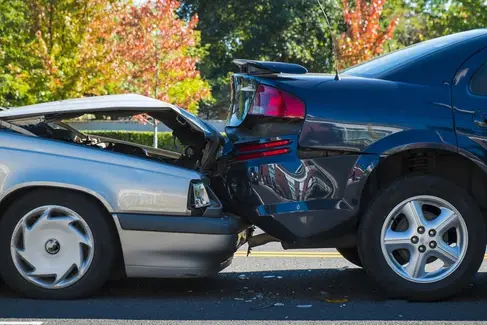 Why Am I Hurting All Over?
One of the most common complaints following a car accident is all-over body pain. This can be confusing, especially if you did not sustain any specific injuries. The reason your body experiences all-over pain following a wreck has much to do with the jarring motion that people experience during most accidents. This jarring motion will move your body in ways it has never moved before. When the human body is pushed outside of its comfort zone, it will respond with inflammation.
This inflammation can be felt throughout your entire body. Chiropractic care can help to address this inflammation through spinal manipulation, cold/hot therapy, and massage therapy. It is important to seek treatment as soon as possible so that your body does not continue its inflammatory response.
Why Am I So Stiff?
Closely tied to the inflammation you will experience following your wreck will be stiffness. This stiffness may be centered in one particular area, such as your neck, or you may feel this stiffness everywhere.
Once the inflammatory response begins in our bodies, we react with decreased movement. We feel pain so we move less to avoid increasing that pain. Slowly, our bodes begin to lose range of motion. A loss in range of motion will result in stiffness.
A chiropractor can help restore your range of motion following a car accident through spinal manipulation and manipulation of the other tissues and joints in the body.
Will I Need Pain Medication?
Another big concern people have following their car accidents is pain medications. Most people will experience pain following a wreck. Mainstream medicine usually addresses this issue by prescribing pain medication. Some pain medications have harsh side-effects and are addictive. If you wish to avoid taking pain medications to address your whiplash or other auto accident injury, chiropractic care could be a good fit for you.
Chiropractic Care Addresses Pain Issues in the Body in an All-Natural Way
If you would like to learn more about our services, contact our office, PA Chiropractic and Rehab, serving Waynesburg, PA. Our number is (724) 852-4222.