Pinched Nerve Treatment
PA Chiropractic and Rehab Center in Waynesburg is committed to providing care for a variety of medical issues, including nerve-based conditions. This could include neuropathy, arthritis, or trauma. One of the more common conditions that we treat is pinched nerves.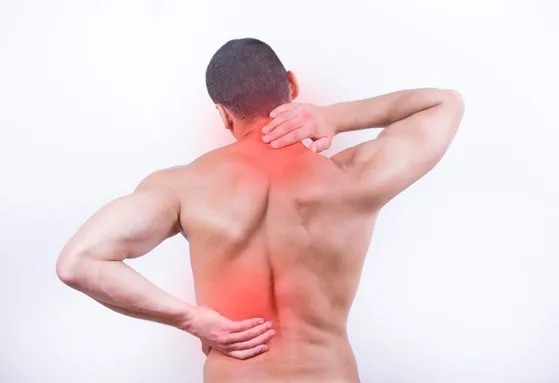 What is a Pinched Nerve?
A pinched nerve develops when too much pressure applies to a particular nerve. The compression will have an impact on the surrounding tissue, including the bones, muscles, tendons, and cartilage. A pinched nerve can last anywhere from a few days to six weeks; some cases can last longer. If left untreated, a pinched nerve may lead to permanent nerve damage, which will affect a person's sensation and ability to function. It is important to get chiropractic care early before the issue worsens or spreads to other areas.
Symptoms of a Pinched Nerve
Nerve compression could manifest in symptoms such as:
Numbness and tingling
A "pins and needles" sensation
Swelling
Muscle weakness
Radiating pain, especially in the neck or lower back
You should get checked out by a chiropractor if you are experiencing these symptoms in the back, neck, or limbs.
How a Chiropractor Treats Pinched Nerves
If you decide to visit our chiropractic care center, Dr. Cozart will perform a few exams to investigate the cause of the nerve compression. In the case of a pinched nerve, our chiropractor may discover disc degeneration, spinal misalignment, or scar tissue from physical trauma. These things tend to be the most common causes of nerve pain.
Once the underlying cause is determined, Dr. Cozart can then work toward creating a treatment plan that fits the patient's needs. Some patients undergo physical therapy for pinched nerve treatment, while others take spinal manipulation for treatment. Generally speaking, the treatment plan will be tailored according to the patient's circumstances, so it is important to communicate your needs, your medical history, and your current experiences while attending the session.
Get Quality Chiropractic Care in Waynesburg, PA
Do you have a pinched nerve? If you live in or around Waynesburg, our center is available for pinched nerve treatment. We're headed by Dr. Jason Cozart, an experienced chiropractor with a background in treating neurological issues. Call our team at PA Chiropractic and Rehab Center today at (724) 852-4222 or reach us through our website by using our online contact form.